California Gambling Sites For 2023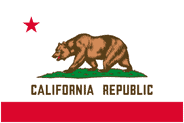 California has permitted the operation of gambling establishments for more than 100 years, and began regulating the gambling industry in 1984. Gambling establishments are lawful businesses that generate millions of dollars in tax revenue and fees every year. California regulates certain types of gambling, and when, where, and how it may occur. In general, California regulates lotteries, casino gaming, horse racing, and "controlled games," such as poker.
There are nearly 100 licensed card rooms throughout California, and more than 50 licensed casinos on Indian tribal lands. However, there is no mechanism to allow these gambling establishments to offer online gambling to California residents.
While no person within California may currently operate a gambling establishment without a license, including legal gambling websites, California law does not specifically prohibit Californians from gambling online through websites that are licensed in other jurisdictions. Below, we answer some of the questions you may have about online gambling websites that cater to Californians.
Best CA Online Gambling Site For 2023
Bovada is our most recommended online gambling site for numerous reasons. Their parent company has been in business pretty much since the advent of online gambling in the 1990's, so if trust and longevity is important to you, Bovada is a great choice.
Why We Love Bovada Casino
All California Players Accepted
Most Trusted Online Casino In The Industry
Easy Credit Card And Crypto-Currency Deposits
Fast And Reliable Payouts On Time
Real Money Casino, Poker, Sports Betting and Horse Racing All From One Account
Popular Sections On Our SIte
Find the most reputable online casinos that are legally licensed and regulated for USA players.
Find legal poker sites and strategy playing guides in our extensive USA poker section.
Complete sports betting guide offering strategy, sportsbook reviews and more.
Read the current gambling laws and regulations that affect online gambling in the US.
FAQ's About Gambling Online Legally In CA
In general, online gambling websites use specialized software to offer casino-style gaming, sports betting, racetrack wagering, and online poker games. Many countries, including Canada, allow online gambling websites to operate as licensed online entities.
Under U.S. law, states can authorize the operation of intrastate online gambling websites, if they wish to do so. Only players physically located in states that legalize online gambling can participate, and only three states have legalized online gambling: Nevada, New Jersey, and Delaware.
Thus, Californians cannot currently gamble online through California-based gambling websites for money. However, online gambling websites in non-U.S. jurisdictions welcome California players.
Gambling Resources For California Residents